Dr. G A Rama Raju is a senior infertility specialist and a pioneer in reproductive medicine¹. He is the founder and medical director of Krishna IVF Clinic, one of the leading IVF centers in India¹ . He has been practicing in the assisted reproduction domain for more than 28 years, and has held several adjunct roles with medical universities and research centers² .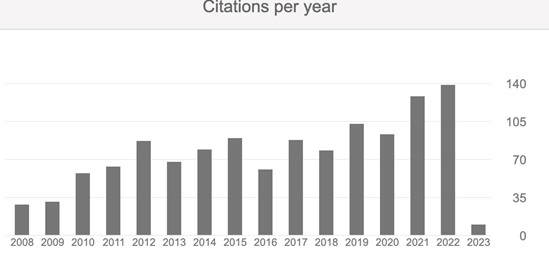 Dr. Rama Raju has led his team at Krishna IVF to achieve over 1200 citations with their scientific publications on Google Scholar, with an H-index of 14² . His research interests include IVF, infertility, ultrasound, genetics, proteomics, pharmaco-genomics, and surrogacy² . He has published more than 30 papers on various aspects of reproductive medicine, such as ovarian stimulation protocols, embryo transfer techniques, endometrial receptivity markers, preimplantation genetic testing, sperm DNA fragmentation, oxidative stress markers, mitochondrial DNA analysis, etc.
He has also been a guest lecturer at various national and international conferences, where he shared his perspectives on various topics related to reproductive medicine. Some of his recent lectures include "Pharmaco-genomics: A new paradigm in ART" at Beijing APAC Life Summit 2019; "Mitochondrial DNA copy number as a predictor of embryo viability" at ISARCON 2019; "Endometrial receptivity array: A new tool for personalized embryo transfer" at FOGSI-ICOG Conference 2019; etc.
Dr. Rama Raju has received several awards and recognitions for his contributions to the field of assisted reproduction. He was awarded a merit certificate by the Indian Red Cross Society for his role as an honorary secretary in 2006. He was also awarded a gold silver medal for motivating blood donors in 2008. In 2019, he received the industry excellence award from Samsung Research Center, Korea.
Dr. Rama Raju believes that research is investigative work, not just about reviewing existing literature. He strives to provide evidence-based solutions to couples undergoing ART procedures at his clinic . He also advocates for ethical practices and legal compliance in ART services, especially regarding egg donation and surrogacy³.
ResearchGate | https://www.researchgate.net/profile/Rama-Raju-G-A
G A RAMA Raju – Director – Krishna IVF Clinic | LinkedIn. https://in.linkedin.com/in/krishnaivf
DR Rama Raju G A‬ – ‪Google Scholar‬ | https://scholar.google.com/citations?user=ep5wlFIAAAAJ‬‬